BEN IN ACTION!

16 Magazine, May 1972

---

SUPER-HANDSOME Ben Murphy recently stepped out of his jeans and holster and got all dolled up long enough to play The Dating Game--and you can just bet that the three hopeful girls bidding for a date with this sigh-maker were mighty choosy about their answers! Let's see what happened!!
Ben--looking more gorgeous than ever--listens carefully as the three girls (left to right: Carolyn, Jean and Leeannah) introduce themselves to him. When Ben got down to the questioning, he was in for a lot of laughs--and some raised eyebrows--from the variety of answers he got!
Whatever Jean Radnetter said must have been O.K. with Ben, cos she-to her surprise and delight--was the lucky girl he chose as his date! Ben and his numb-with-joy date Jean won an exciting evening out in Los Angeles--dinner for two and front-row tickets for the play Coco!!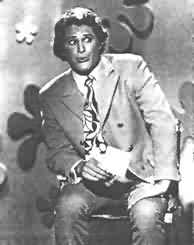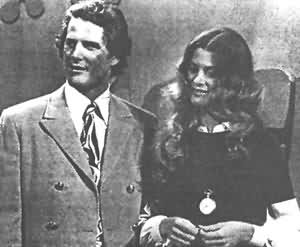 ---
Back to Articles List