My Scrapbook Memories of Dark Shadows

by Kathryn Leigh Scott, Pomgranate Press, 1986

---

p. 37

Roger Davis showed up one afternoon with his new girl friend, a nineteen-year-old Texas beauty named Ellen. She'd arrived in Manhattan only weeks before to embark on a modeling career and eagerly showed us her portfolio. Her beauty was staggering--I've never since met anyone quite so lovely--and we happily assured Roger that Ellen, who used the professional name, Jaclyn Smith, had a good chance of making it as a model. As the romance blossomed, she visited the studio frequently and soon Roger announced their engagement.

---

p. 147 - Roger's roles in Dark Shadows: [CJC's Note: Dark Shadows episodes moved between various time periods and each actor usually played multiple roles]

Jeff Clark (6/70 - present time period of 1966-70, House of Dark Shadows movie)

Ned Stuart (6/70)

Peter Bradford (1795 time period)

Ghost of Peter (6/70)

Dirk Wilkins (1897 time period)

Charles Delaware Tate (1897, 6/70)

---

A few photos, from various sources, of Roger in Dark Shadows: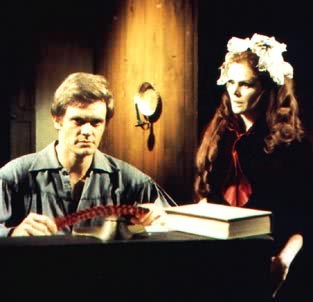 As Peter Bradford in 1795 time, with Danielle (Marie Wallace).

---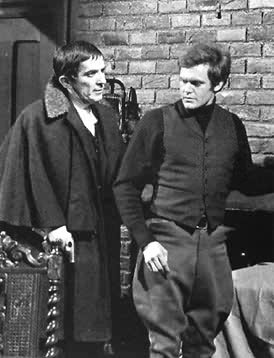 As Dirk Williams in 1897 time, with vampire Barnabus Collins (Jonathan Frid).

---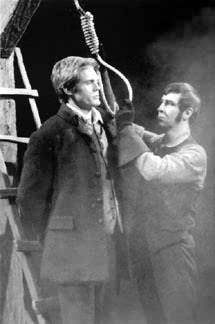 As Peter Bradford in 1795 time, being hung as the boyfriend of a witch.

---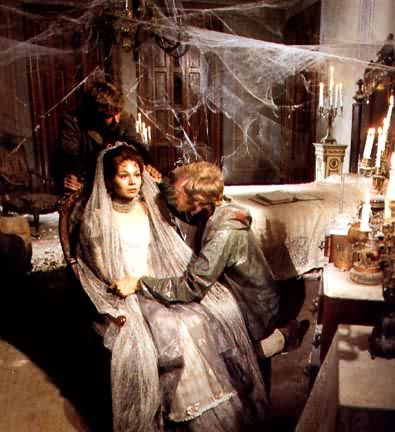 As Jeff Clark in the movie "House of Dark Shadows", rescuing girlfriend Maggie (Kathryn Leigh Scott) from Barnabus. Assisting is Willie Lomas (John Karlen).