BEN MURPHY: LIKE A KID IN A CANDY STORE

TV Radio Show, January 1972

---

Wonder what a date with Ben Murphy is like? Well, he's taking you out right now...

In a recent interview with us, Ben Murphy stated emphatically that he wasn't involved with any one particular girl but that he was like "a kid in a candy store." All we can say is, "What a way to go!" Ben has been rumored enamored of Claudine Longet and the inside information is that they are really serious but that doesn't seem to stop Ben from dating other girls. We have the pictures to show too.
Ben's girls are legion but he rather enjoys the company of dancer Dolly Eitel who is one of the more serious girls around a town not too noted for seriousness.
Anyway, our camera followed them on one of those dates that makes living in a big city so much fun. Taking a long walk may not seem like much fun to some people but when there's a lot to look at and when one is interested in the infinite variety of ethnic neighborhoods such as the Mexican and Chinese which are very strong in Los Angeles, well it's almost like taking a trip to a foreign country... and a lot less expensive too.
Ben has travelled [sic] quite a bit around the country but he hasn't done much travelling [sic] outside. Therefore he is quite curious about the world around him. Los Angeles is good in that respect.
One of these days, he will settle down. He will do it gladly because he is a rather serious young man. Until then, he will continue to explore the candy store. Like any kid he may get a stomach ache or two but it's all part of the process of growing up. He doesn't want you to worry too much about him, so don't. If he continues to date nice girls like Dolly, he should have no trouble when he finds the right girl. Only his female fans will be understandably disappointed whenever he does.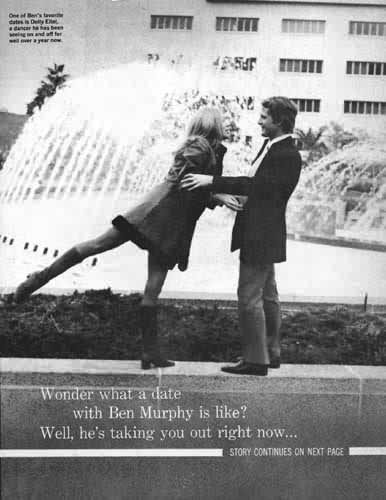 Photo Caption: One of Ben's favorite dates is Dolly Eitel, a dancer he has been seeing on and off for well over a year now.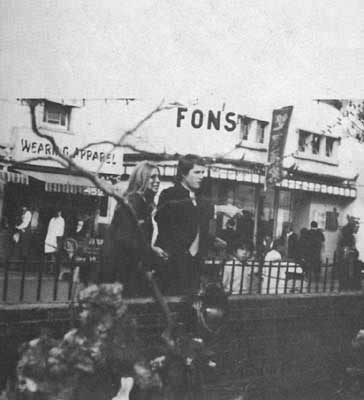 Photo Caption: Don't know what to do on a date? Go for a walk. That's where you really get to know the girls. Anyway that's what Ben says.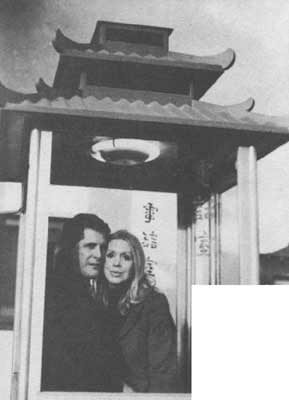 Photo Caption: Somehow or other, a Chinese telephone booth is more romantic than an American one. Ben believes that a good booth holds two people comfortably.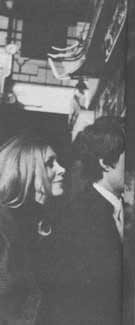 Photo Caption: The beauty of Chinese food is that you get to share it and that is something Ben likes to do. Dolly thinks it's great too! (The page seam is cutting off the photo. They are looking at a menu outside a restaurant.)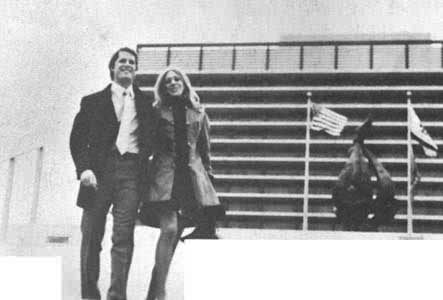 Photo Caption: Los Angeles' new Cultural Center is where they ended up. They bought tickets for a concert but explored the place first.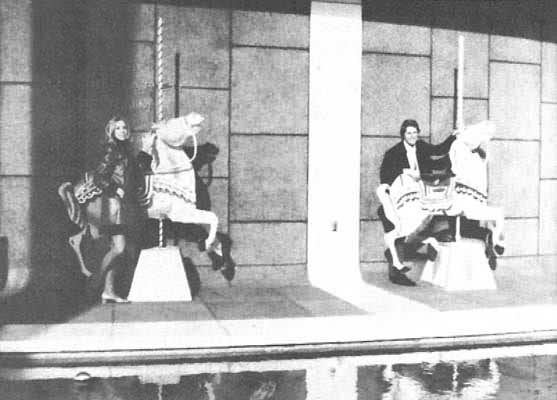 Photo Caption: Horses, even carousel horses, naturally remind Ben of the role that brought him to fame, "Kid" Curry on Alias Smith and Jones.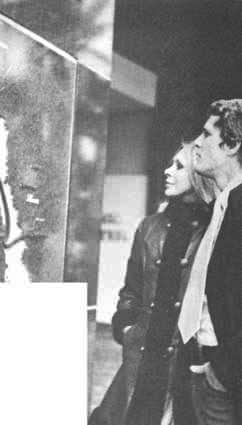 Photo Caption: It is nice to know where you are. Ben should know he's on his way to stardom.

---
Back to Articles List