GRANDMA CURRY COMES TO TOWN...

...OOPS, IT'S WALTER BRENNAN
TV Guide, September 4, 1971

---


When Flip Wilson's Geraldine makes her seasonal debut on Thursday, Sept. 16 (NBC), she'll find herself opposite some equally bogus feminine competition on ABC: "Grandma Curry"--as created by Walter Brennan for the season's first episode of Alias Smith and Jones.
The 79-year-old Brennan now has emphysema and, reluctant to work, had taken off for a New England vacation--but the tempting script for "The Day They Hanged Kid Curry" arrived at his hide-out the same day Brennan did. He read it and next day was on a plane back to Hollywood.
In the story, Brennan plays a Western brigand who masquerades as a grandmother in order to rescue Smith and Jones from hanging. To do the role, he had to don (over his own underwear) 20 pounds of dress, wig, veils and the rest of a widow's weeds.
At first the old trouper primped, simpered and danced a jig. But the temperature was 90 on the Universal back lot, and as the half-day Brennan was supposed to work stretched into a full one, the old actor grew quiet. Occasionally he would step into his dressing room for some oxygen to aid his breathing. Said producer Glen Larson: "Walter tells me he thinks this will be his last performance. He wants to relax and enjoy life."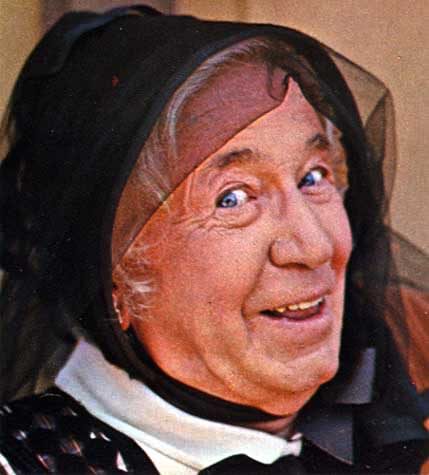 ---
Back to Articles List