A NEW TELEVISION SERIES

"LOS DOS MOSQUETEROS" ("ALIAS SMITH AND JONES")

by Oscar Weinberg

Lecturas, 31.3.72, no 1041

---


Joshua Smith and Thaddeus Jones, two rogues in a trial period
Within the program "Siempre en domingo" ("Always on Sunday") the television audience has the opportunity to contemplate one of the most amusing (and best) series at present broadcast by Televisión Española. It deals with "The Two Musketeers."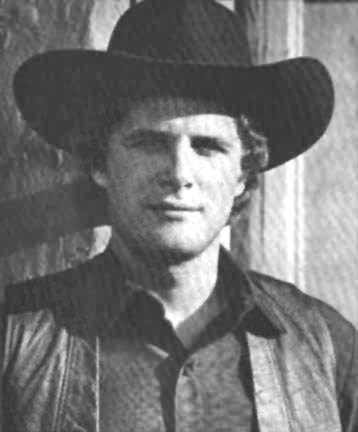 The original title of the series perhaps may be somewhat more effective and explanatory than the one that is shown here: "Alias Smith and Jones." This title indeed already suggests something special and not the adventures of Dumas-type swordsmen.
Photo Caption: Ben Murphy portrays Thaddeus Jones.
Hannibal Heyes and Jed "Kid" Curry, the protagonists, are two boys who became very famous back at the end of the past century. Sadly famous, one has to recognize them, for they were respected as very dangerous and quarrelsome types. The two form a perfectly complementary pair for the achievement of all type of misdeeds, for Heyes contributes the brains, and Curry his astonishing speed with a revolver. There is no plan that they do not complete with success.
But those were difficult and transitional years, for machines were beginning to dominate the world and the new methods and technologies were applied in all fields of human activity, (including the education of "sheriffs"). The conjunction of all these circumstances they considered as resulting in the profession of highwayman ceasing to be profitable.
Heyes and Curry realized this and as they were two good-natured "bad guys", they had arisen immediately, they decided to radically change their way of life. But for two characters of their fame, to undertake a decent life is not going to be a simple thing. And it is precisely at this point where they begin the adventures of Smith and Jones "the two musketeers", the two rogues in a trial period who launch themselves into "righting wrongs" and protecting widows.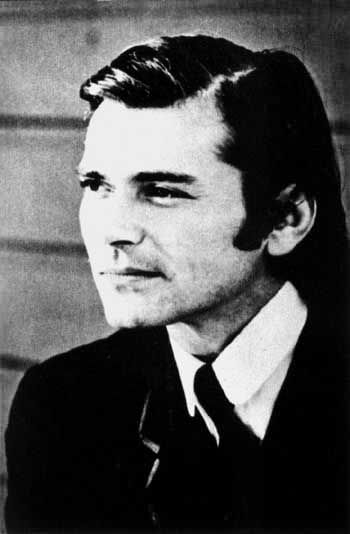 Roy Huggins, creator and producer of this series, explains: "It is a series that deals with characters of the West and in the West, but in reality it is not a "western", but rather adventures full of humor that take place in "saloons", between bandits and gunfighters." And it is a very fitting definition, Heyes and Curry are really two "persuaders" in the West.
Although Judge Fulton does not appear, indeed there is a governor who took their part. This man, of modern ideas, knows the case of the two boys and decides to help them to remake their life leaving them in liberty, with the condition that they wait a prudent time -- while the series lasts — and don't get into in new messes. If all goes well, the new Amnesty Law will apply to them, with which they will obtain the honorable title of decent citizens. The trial is difficult and still more so in the West, where everything is resolved by gunshots and not reasoning.
Photo Caption: Pete Duel is the "musketeer" Joshua Smith.
As the first step, in order to avoid problems and encounters with old "companions", our heroes decide to change their names, becoming thus Joshua Smith in place of Hannibal Heyes, and Thaddeus Jones in that of Jed "Kid" Curry. And with their brand-new "alias" now they are ready to begin their career defending the law. The situations that they are going to present shall put on trial the strength of their decision to be "good guys", facing the challenges and threats with humor and (an incredible thing in a "western") with intelligence.
In order to break yet more with the possible ambiguity of the "western", the producers of "Los Dos Mosqueteros" sought and met two faces that reflect roguishness, but not wickedness, those of Pete Duel and Ben Murphy. Both are very popular actors in the United States thanks to movies and television. Pete Duel was seen recently in "Cannon For Cordoba" in the movies, and Ben Murphy very frequently on television, since he played the role of Joe Sample, personal assistant and right-hand man to Dan Farrell (Robert Stack) in the now canceled "Name of the Game."
These two actors and the rest of the production team have succeeded in rapidly turning "Los Dos Mosqueteros" into one of the most popular series that is presently broadcast in the United States.
---
Back to Articles List