LOTTERY!

ABC Photograph, ABC Visual Communication

March 29, 1984

---

Affable IRS Agent Eric Rush and dapper bank official Patrick Flaherty (series stars Marshall Colt, left center, and Ben Murphy, right center, respectively) encounter a bevy of bathing beauties when they travel to Hawaii to track down the missing half of a winning ticket in "Honolulu: 3-2=1," an episode of the ABC Television Network's "LOTTERY!," airing THURSDAY, MARCH 29 (9:00-10:00 p.m., EST).
Also pictured are (top most, l and r) Susan Olar, Natalie Zimmerman, (standing, l to r) Dorlie Fong, Sandra Ryan, Maggie Volz, Jennifer McKay, Terry Arthur, Denise Gauthier, Lori Butler, (kneeling, l to r) Brynja Willis, and twins Camilla and Carrie Moore.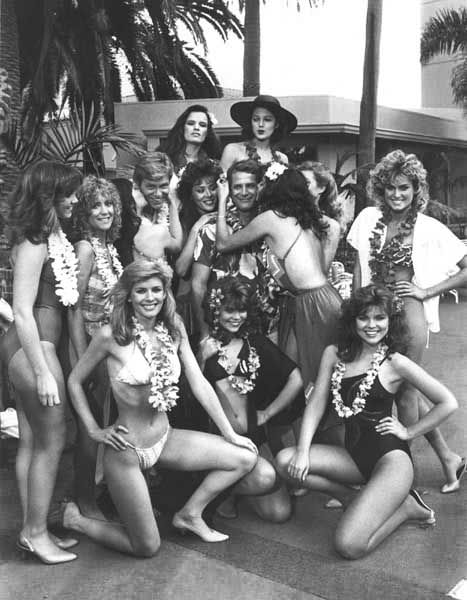 ---
Back to Articles List