THE TWIN LIFE OF TV's GEMINI MAN ALIAS ACTOR BEN MURPHY
Gemini Man Annual, 1977

---

Now you see him, now you don't... that's Gemini Man Sam Casey. But when you do see him, he's portrayed by handsome Ben Murphy, TV superstar. He's an obvious choice: when the producers came up with their concept of Sam Casey, they described him as an "amusing, easy-going rebel, not about to wear a business suit, trim his hair or keep away from motorcycles, choppers or attractive women". The part fitted Ben Murphy perfectly, and the transition to Sam Casey was easy. He discovered a long time ago that his best method of acting was just to play himself.
Blue-eyed blond Ben was born in Jonesboro, Arkansas, and studied at the University of Illinois, where he obtained a degree in political science. While there, he took up acting, not because he wanted to be a star, but because he was looking for some form of self-expression. As he couldn't sing, dance or play a musical instrument, it had to be acting....and while in a college play he was signed up by a TV studio, and has been working on the small screen ever since.
He first hit the big time with a western series some years ago, called 'Alias Smith and Jones' , in which he played the fast-shooting outlaw Jed 'Kid' Curry, alias Thaddeus Jones. It was a light-hearted series, and Ben played a good-guy who was always on the run, partnered by Pete Duel as Hannibal Heyes, alias Smith. The series was reaching cult proportions, but then Duel unexpectedly committed suicide. He was replaced for another series by Roger Davis, but even with this fine actor, the show was doomed. It was Duel and Murphy together that the audience had wanted to see, and when the partnership was broken, even Ben's star quality couldn't keep the show together.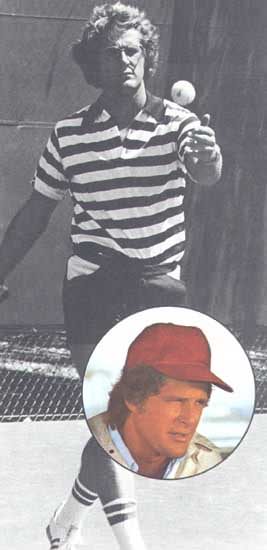 But the series had got Ben's name, and face, known to the public, and he soon bounced back in another series, 'Griff' , a private eye show in which Ben partnered veteran actor Lorne Greene. There were also appearances in another series, 'The Name of the Game', starring Gene Barry as an investigative newspaper owner, and Ben also did several guest appearances, in other shows, as well as one-off television movies.
Photo Caption: (Left) Ben enjoying his favourite past-time, tennis. (Below) As Sam Casey and (Further Below) with Roger Davis [sic] in 'Alias Smith & Jones'.
Then there was a slack period for a while, before Gemini Man came along. That gave Ben a chance to concentrate on his main interests, tennis and keeping fit. Tennis is his major passion, and he plays it every minute he can, in between working out on the running track. Perfecting his body is his one major aim, and that includes health foods and gym-work. All this has to be fitted in round his acting, of course, and even that can be pretty strenuous at times!
Ben takes his stardom lightly, having never been carried away by the glamour that usually surrounds a top-earning Hollywood star. All the time he was working on 'Alias Smith and Jones' he was living in a cheap furnished apartment near the studios, and now, even when he is much more successful, he still has nothing more luxurious than a two-bedroomed house near the beach at Malibu, California. His car is years old, and he shuns all the usual Hollywood scene.
His ambition, not surprisingly, is to make enough money out of acting to pursue his own hobbies... to get himself a house and build a gym, tennis court and running track...not only for himself but for other young athletes who might not get the chance to train otherwise.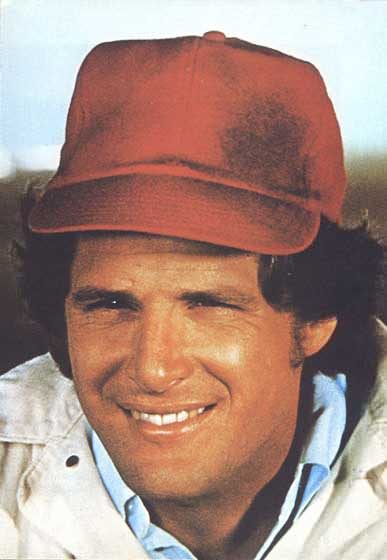 After Gemini Man, it looks like he might get a chance to fulfill that ambition. But will television audiences allow him to do it? Probably not. Public demand should keep Ben Murphy on our screens for a long time to come yet...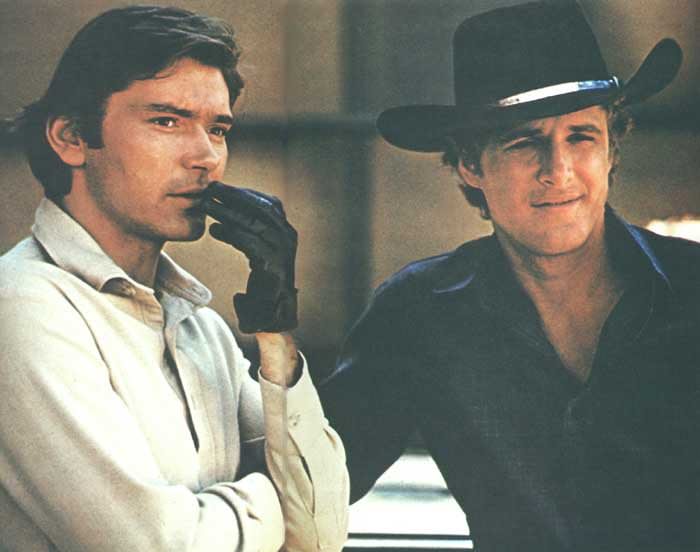 ---
Back to Articles List