A CLEAR VIEW OF THE GEMINI MAN
by Peggy Herz

Dynamite, fall 1976

---

"Now you see it, now you don't" works fine in a magic show. But in a TV show? It's tricky. NBC tried it last year with David McCullum in The Invisible Man, And the show promptly disappeared. NBC wasn't about to give up, though. They're back again this year with Gemini Man. This time our hero's powers are limited. He can become invisible, all right, but only for a few minutes a day or he will disappear forever. And nobody wants that to happen again!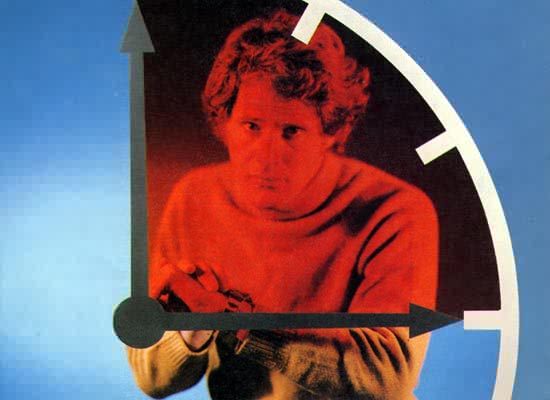 To guard against that terrible tragedy, the folks over at NBC have dipped into their bag of TV gimmicks and come up with a few tricks of their own. Take the opening of the show. Look familiar? It should. It's practically the same as the opening of The Six Million Dollar Man. Well, it worked for The Bionic Woman, why shouldn't it work again?
The Gemini Man may not have the latest bionics, but when he hits his "off switch," even Steve Austin would have trouble tracking him. The show's producers hope that the fantasy of invisibility will be as attractive to viewers as the fantasy of bionics seems to be. But just to be on the safe side, they've loaded the shows with lots of action! Car chases, explosions, fights (complete with invisible socks in the jaw)--will all this be enough to keep Gemini Man visible on your TV screen? In the end, the TV ratings will decide that, but the show does have one other thing going for it--it's star Ben Murphy. When he is visible he's definitely worth looking at. And when Dynamite talked with him in California recently, we found out he's a very interesting guy.
The producers of Gemini Man call their hero "a rebel." But in real life, that isn't how Ben describes himself. "I wasn't a rebel when I was growing up," Ben told us. "I wasn't angry. I just wanted to do what I wanted to do. If the crowd was going one way, I went the other way."
Ben grew up in a suburb of Chicago. "I worked a lot as a kid," he laughed. "I was taught to work. I didn't feel complete if I didn't have three jobs going at once. I don't know what I would have done if I hadn't worked. My teen years were awful. I was so bored! I couldn't wait until they were over. I wanted to get out on my own! I went to an all-boys' school, so I didn't go out with girls much. I never felt I belonged to any one group of kids. I didn't want to hang around with the guys and talk about girls and cars. I was a lon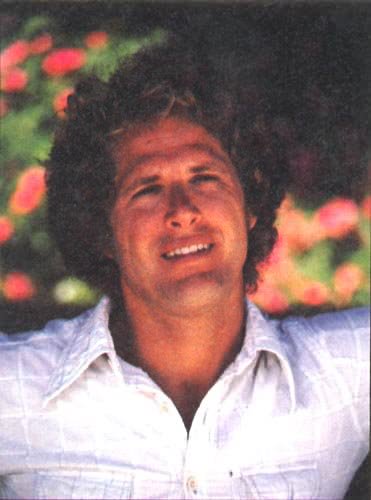 er. Being that way worked fine for me. I just went my own way."
Ben took up acting in college. "At first I was so scared I could hardly remember my name," he admitted. "Then I really got hooked on it. Until acting came along I had no idea what I wanted to do with my life. I went to eight different colleges. During the summers I had great jobs. One year I loaded trucks in Chicago for $2.50 an hour. Once I worked on the railroad."
Ben was in three TV series before Gemini Man came along. "I was in Alias Smith and Jones, The Name of the Game, and Grif," he pointed out. "Grif was easy. I didn't have to work very hard. I practically phoned my part in, in fact."
Ben laughed. He is a cheerful, easy-going person. Unlike many actors, he doesn't take himself too seriously. "I do tend to get involved in things totally, though," he said. "I do one thing at a time and the rest of the world can just wait until I'm ready to move on.
"Recently, tennis has been my big love. I just started it about two years ago. I didn't play sports as a kid--I was usually too busy working."
Now Ben is busy working again--if you call being a disappearing detective work!
"I liked the idea of Gemini Man right away. The show is aimed at young people. And it's been a lot of fun to do. I've had to cut back on my tennis, and I'm sad about that, but I still play as often as possible."
So that's where the Gemini Man goes when he disappears--to the tennis court! Remember, fans, you read it here first!
---
Back to Articles List