MEET THE STARS OF "ALIAS SMITH AND JONES"!
PETE DUEL
BEN MURPHY
FLIP, May 1971

---

The happiest spot in TV's "second season" this year is a wacky Western about two reformed bank robbers known as Mr. Smith and Mr. Jones.
The two guys who play the cheerful bandits are old friends you'll recognize from many other TV shows. Here are the facts on them:
Pete Duel
Pete was born February 24 in Rochester, New York. Pete and his younger brother Geoffrey and younger sister Pamela grew up in Penfield, New York, where their father was a doctor. Pete, too, thought he might like to be a doctor--until he enrolled in St. Lawrence University and found that appearing in school drama productions was what he dug most!
Pete left college after two years to study at the American Theater Wing. After that he did some off-Broadway theater work, and appeared with the national tour of the play, "Take Her, She's Mine." After that he had to make an important decision--whether to try and make his career in Hollywood films or on the New York stage. He chose Hollywood, and he's never been sorry. In fact, he soon had his first series--"Love On A Rooftop," with Judy Carne.
This season you've seen him make guest appearances on almost every major TV drama show, including "Marcus Welby, M.D.," "Matt Lincoln," "The Bold Ones," "The Young Lawyers," and the pilot of "The Psychiatrist."
Ben Murphy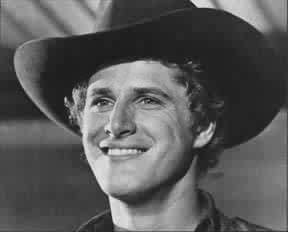 Ben was born March 6 in Jonesboro, Arkansas but soon found life in his hometown of 15,000 people a bit too quiet. Originally, he wanted to be a baseball player but then decided to go to college (or, to be exact, five colleges) for a degree in political science.
He worked with the Pasadena Playhouse for awhile and then took off to wander through the United States and Mexico, putting together a book describing his travels as he went.
After doing some summer stock, Ben got parts in the movies "The Graduate" and "Yours, Mine and Ours." On TV he appeared in episodes of "The Virginian" and "It Takes a Thief" before landing the continuing role of Joe Sample, Robert Stack's assistant in "The Name of the Game."
A completely serious actor, Ben spends five nights a week in acting classes, acting workshops, singing lessons and a karate course. He's a bachelor and lives in a rustic Hollywood apartment just minutes from the studio.
---
Back to Pete Articles List or Ben Articles List