FROM THE PRIVATE PASTS OF PETE & BEN
Teen Life, January 1972
---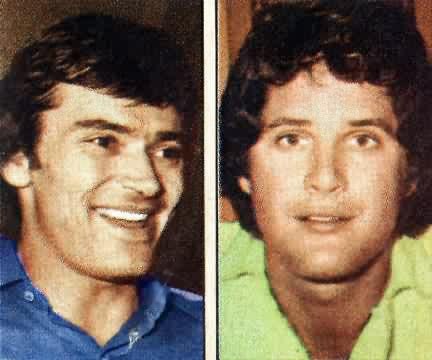 Photos at left are from the magazine cover
---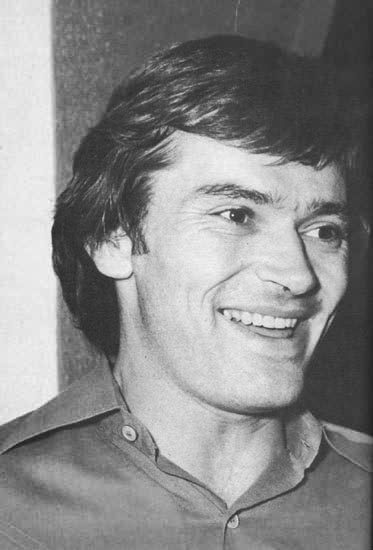 PETE DUEL grew up in the small town of Penfield, New York, a suburb of Rochester. His dad was the town's only doctor and his mother was the nurse. Pete's whole family tree was filled with doctors, but he never really considered the medical profession himself. The one thing he wanted to do from the time he was two years old was become an airplane pilot.

A MEMORABLE EVENT

During Pete's early boyhood days, his dad introduced him to the wonders of the outdoors. Since Penfield was a rural town, there were plenty of woods and fields around for Pete to play in and learn all about camping and hiking and nature. And Pete loved it all. But then progress began to take over and the wooded areas Pete loved so much were torn up to make way for houses and businesses. Pete was quite hurt by the whole thing. He just hated the thought of builders coming with their bulldozers to destroy the natural beauty of his home town. And he decided then to dedicate himself to helping protect the environment.

OFF TO SCHOOL

When Pete was in high school, he learned that his eyesight was no longer perfect, and that this would keep him from becoming a pilot. Since drama was another thing that really interested him, he began to consider it as a career. Oddly enough, though, Pete didn't perform in any high school dramas--he didn't like the idea of studying lines. But when he went off to St. Lawrence University in Canton, New York, he took a drama course and began to appear in college productions. At the end of his second year, his dad came to see him in a performance of "The Rose Tatto" and suggested that Pete leave St. Lawrence and go to drama school.

ON THE MOVE

And so, Pete enrolled at the American Theater Wing school in New York City where he worked and studied for two years. After graduation and a few off-Broadway parts, he found himself in the national touring company of "Take Her She's Mine." This was a turning point in his life, because when the play got to Los Angeles, Pete realized that that's where he should be--searching for TV and film roles. So after the tour was completed, he returned. And because he still loved camping and the outdoors so much, Pete made his trip across country by car, sleeping in a simple pup tent along the way rather than in motels. His trip did contain one big disappointment though. He'd allowed himself a lot of time to spend in the Rockie Mountains but never even got to see them. It rained all ten days he was there.

GETTING THAT BIG BREAK

Once Pete was out in Hollywood, he was lucky to get a number of TV guest roles, then a running role in the series "Gidget," and then a starring role in "Love On A Rooftop." Unfortunately, "Rooftop" didn't last too long and Pete found himself out of work. Not discouraged at all, he continued to study acting and do guest shots. Finally success knocked at his door last season in "Alias Smith and Jones." Pete enjoys his present series very much and hopes it will continue for a long time. But if for some unimaginable reason it doesn't, he needn't worry about his future as an actor. It looks mighty secure right now.
---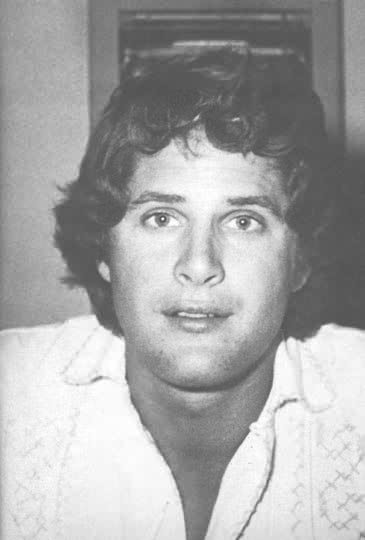 BEN MURPHY, the other half of the outlaw team of "Alias Smith and Jones," was born in Jonesboro, Arkansas, but grew up in a suburb of Chicago, Illinois, called Hinsdale. As a child, Ben's only ambition was to be a professional baseball player and he spent many hours at the sport. But when he was fourteen, he gave up playing ball to work as a caddy in a Chicago golf course.

COLLEGE HOPPING

Ben had always been a fine student in school and he knew he wanted to go to college after he graduated from St. Precopius Greek Orthodox High School, but he wasn't really too sure where or what he wanted to study. So he made the rounds. He first enrolled at Loras College in Dubuque, Iowa. He stayed there for a year and then went to Loyola University in New Orleans, later transferring to the University of the Americas in Mexico City, Mexico. Still not quite satisfied, Ben transferred to the University of Illinois, where he picked up a Bachelor of Arts degree in international relations. A year of so of graduate study followed at Loyola University and the University of the Americas before he went to the Pasadena Playhouse in California. There he completed a two-year course and earned a second degree, this time in theater arts.

ROAD RUNNER

In all of Ben's travels from school to school and from city to city, he managed to get quite an education. Not only did he receive the excellent formal training that the schools he attended had to offer, he also picked up quite a hit of knowledge from the people he met and places he'd seen along the way. Ben knew that all his travel experiences were important and that he'd want to remember them in years to come, so he kept a scrapbook of his adventures as he traveled back and forth across the country.

THE ACTING BUG BITES

Somewhere along his way, Ben got the urge to try acting. He was in Mexico City at the time, and though he loved to study, he began to realize that he'd soon need an outlet for all he'd learned. That's when he went to the Pasadena Playhouse.

WHAT IT LED TO

Ben set his mind on an acting career and knew he could make it if he really wanted to. He was still studying and performing at the Pasadena Playhouse, in fact, when he got his lucky break. An agent saw him, put him under contract and began opening doors for him. Soon Ben was doing hit parts in TV shows. Before long he landed the role of Robert Stack's assistant in "The Name of the Game." Then, when ABC's "Alias Smith and Jones" was being cast, Ben was the first choice for the part of Kid Curry. Ben enjoys his current role just as much as his co-star does and for the same reason--it keeps him outdoors and on the move. He's very hopeful that the show will continue for a long time--and he's very certain that his future will be as exciting as his past.
---
Back to Pete Articles List or Ben Articles List