PETE DUEL

Superstar Magazine, March 1972

---

Just over thirty-two years ago Pete Duel was born in Rochester, New York, on 24th February. Both his parents were in medicine–in fact, Pete's father is still a doctor and for many years his mother was a nurse.
Pete was the eldest of their three children with younger brother Geoffrey and sister Pamela, and at first Pete planned to follow in his father's profession–in spite of early ideas of becoming a pilot.
So enrolled at St. Lawrence University in New York to study medicine and his two years there taught him something very important...Deep down inside him, he didn't really want to be a doctor at all–-but an actor.
In fact, it was the parts he played in the college drama group productions that gave him his happiest memories of those student years.
So, when he left, he auditioned for the American Theatre Wing–a drama school in New York--where he studied things like fencing, dancing, movement and singing as well as speech and period styles in drama.
His first role as a professional actor was only a small one in an off-Broadway production for which Pete also A.S.M.'d.
THE SIMPLE LIFE
So that's how Pete started off: on the bottom rung of the acting ladder, eager to build up his experience and his acting range. That didn't take him very long, and people soon started to take note of this extremely gifted young actor...and that's when the parts
and TV offers started to snowball.
He starred in the TV series "Love On A Rooftop" with Judy Carne and made countless guest appearances in programmes like "The Bold Ones", "Marcus Welby M.D." and "Name Of The Game" to name only a few.
Pete was happy in the Hollywood atmosphere and, of course, he continued to work there after landing the part of Hannibal Heyes in "Alias Smith & Jones". He chose a fairly quiet life, however, fitting as much reading into his schedule as he could, and devoting quite a bit of time to his collection of precision-made miniature car models, a lot of which he built himself. Pete loved the simple out-door life and the beauties of nature. He was a very sensitive and deep-feeling person.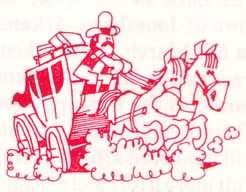 He died on 31st December 1971.
---
Back to Articles List