THE PRIVATE WORLD OF PETE DUEL
Tiger Beat, September 1971

---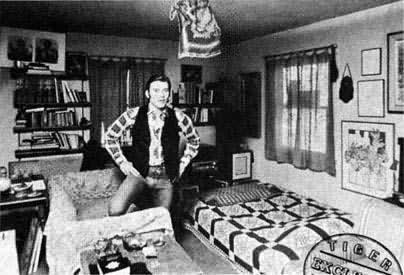 Pete Duel loves the simple life! No fancy penthouses for him! Pete lives in a one-room apartment above a garage near the Universal Studios where "Alias Smith and Jones" is filmed each week. Home is where Pete is happiest; and now you can join him for a guided tour of his private world!

---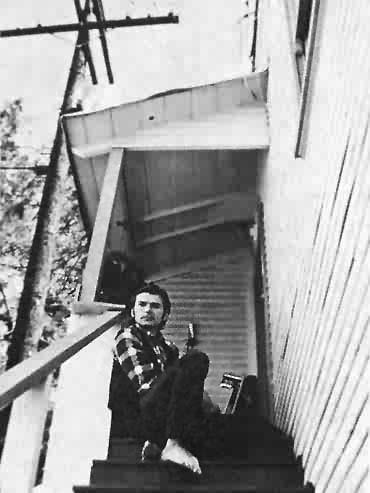 I'VE BEEN WAITING on my steps for you to arrive, so let's get started on our tour! My apartment is small, but I love it. It's just one room and a bath above a garage, but I'd love to share it!

---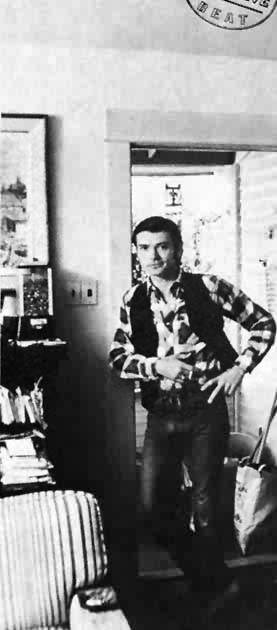 IF YOU LOOK CLOSELY, you'll see writing all around my front door. I like to have my friends sign little messages as they come and go. They're fun to read later!

---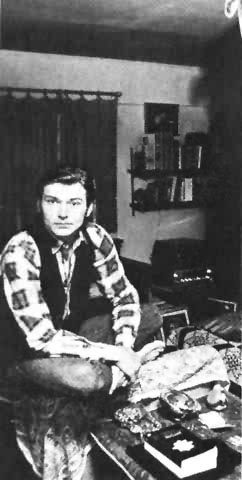 MY "HOME" MAY BE SMALL, but it's filled with things I love--like shells from the beach, favorite books, and handmade things--presents I've received from my fans!

---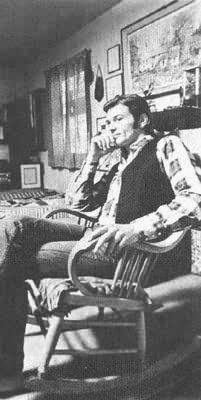 THIS IS MY FAVORITE SPOT in the apartment--my rocking chair. I often put on my stereo headphones and spend hours just grooving on the music as I rock. It's an antique rocker.

---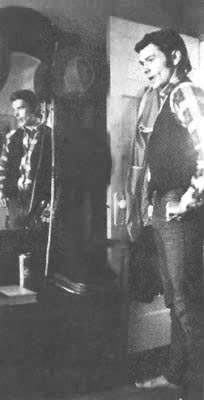 ANTIQUES ARE A HOBBY with me, and another favorite piece is this hat rack and mirror. I found it in a small mining town while I was camping once, and couldn't resist it!

---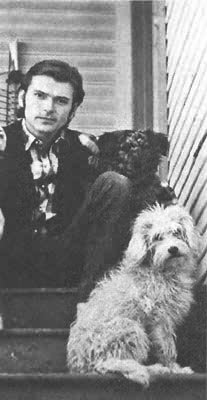 SHARING MY HOME WITH ME is Shoshone, my black and tan dog. That's his playmate from down the street sitting beneath us. I've had fun--hope you like sharing the day.

---
Back to Articles List